Welcome Canton, Ohio! Home of the Pro Football Hall of Fame, William McKinley Presidential Library, First Ladies' National Library and so much more!
Home
Visit Canton because you want more than just a vacation, you want a Hall of Fame experience of EXCELLENCE! Canton and the Northeast Ohio region boast national attractions, historic sites, museums, vibrant arts & music districts, unique shopping, outdoor recreation, and great concerts, events & festivals! Start planning your trip today.
Related Blog Posts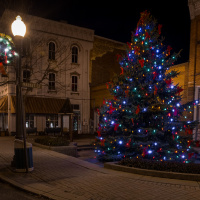 11/20/2018 10:21AM CST
November 21, 2018 --- Happy Holidays!
Read More
SocialStream