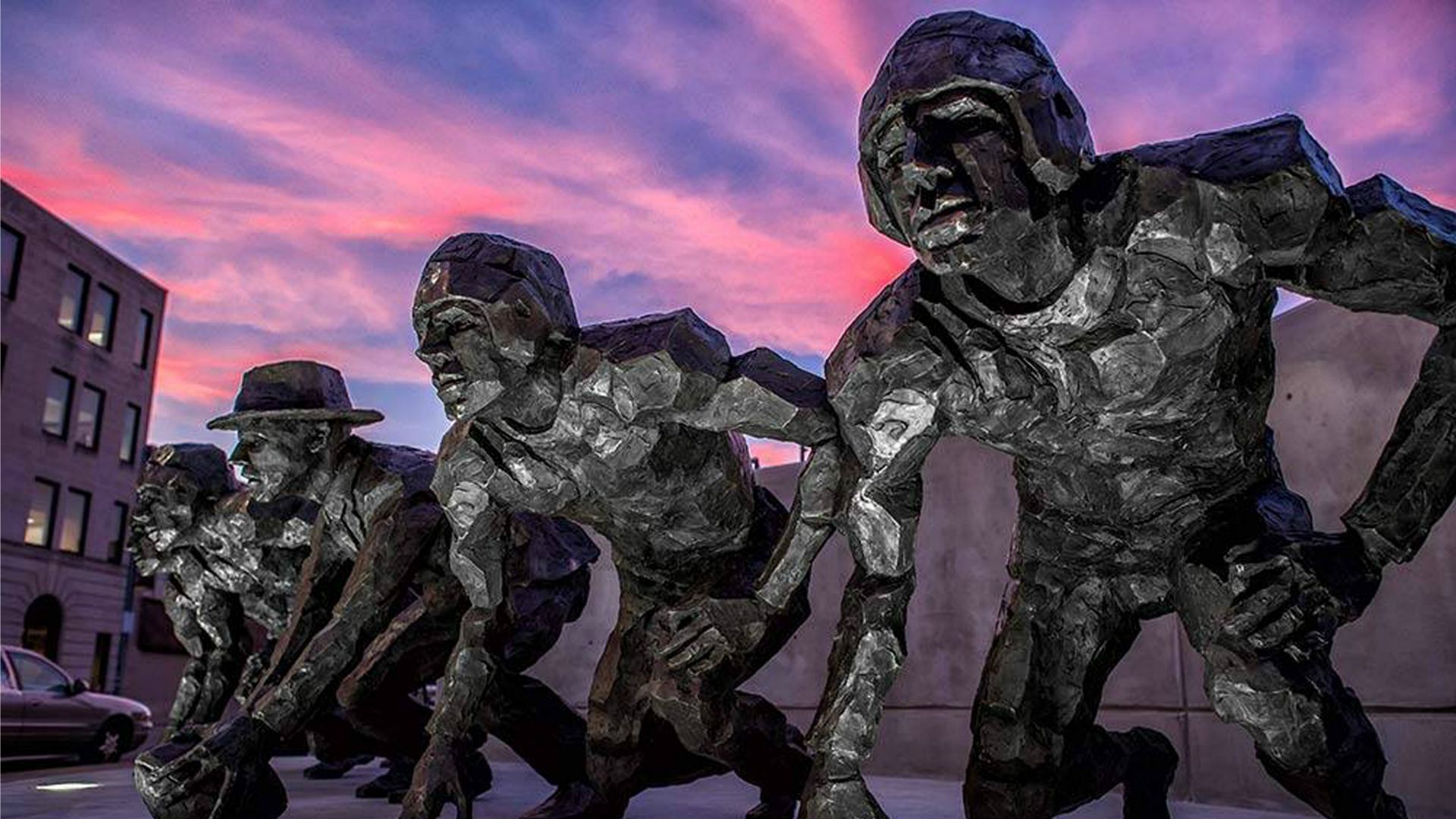 "The Eleven" Greatest Moments in Football History come to life as public art!
The Eleven
The ELEVEN is a $2.2 million multi-year project of ArtsinStark and The Pro Football Hall of Fame which celebrates the greatest moments in professional football history with a walkable series of 11 pieces of world-class art throughout downtown Canton, Ohio.
"Birth" of the NFL (1920)
by artist Michael Clapper of Denver, Colorado installed in August 2014.

Location: Corner of 2nd Street SW and Cleveland Ave. SW at the Frank T. Bow Building

The sculpture was constructed near the site where the agreement was signed to form the American Professional Football Association, later renamed the National Football League.


Red Grange Turns Pro (1925) Coming Soon


The NFL Draft (1936)
by artist Gail Folwell of Boulder, Colorado installed in August 2015.

Location: Corner of 4th Street NW and Cleveland Ave. NW

The sculpture was created to celebrate NFL Commissioner Bert Bell's idea, now known as the NFL draft.


Reintegration of Pro Football (1946)
by artist Paul Collins of Muskegon, Michigan installed in August 2016.

Location: Bliss Parking Deck at 237 Cleveland Ave NW

This painting celebrates the "Forgotten Four"; Woody Strode and Kenny Washington signed by the Los Angeles Rams and Marion Motley and Bill Willis signed by the Cleveland Browns, breaking the color barrier in professional sports a full year before Jackie Robinson began playing professional baseball.


Colts/NY Giants Championship Game (1958) Coming Soon

Formation American Football League (1959) Coming Soon

Pete Rozelle Named Commissioner (1960) Coming Soon


AFL/NFL Merger (1966)
by artist David Griggs of Denver, Colorado installed in June 2016.

Location: Corner of McKinley Ave NW and 3rd Street NW at the Eric Snow YMCA

This abstract metal sculpture captures the essence of the battle between and eventual merger of the two leagues.


The Ice Bowl (1967) Coming Soon


Super Bowl III (1968)
by artist Dirk Rozich of Northeast Ohio completed August 2017.

Location: Cultural Center for the Arts at 1001 Market Avenue North

This mural celebrates one of the greatest upsets in sports history, the year Joe Namath guarenteed and led his New York Jets to victory over the heavilty favored Baltimore Colts.


Monday Night Football (1970)
by artist Jeffrey Keirn to be unveiled August 3, 2018.

Location: Chase Tower at 101 Central Plaza S

This peice captures the success of NFL football on primetime television. The NFL debuted on ABC primetime with the Cleveland Browns vs. New York Jets on September 21, 1970.
The NFL will be 100 years old in 2020. The goal is to have all 11 moments installed in time for that big centennial celebration in Canton, Ohio. CLICK HERE FOR MORE ABOUT "THE ELEVEN"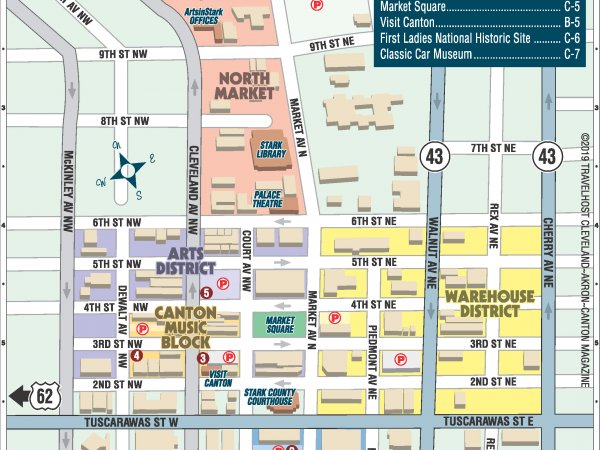 Printable walking map of downtown Canton, Ohio.
More Info
Related Pages