"Choosing which project, you want to create is the hardest decision to make" - Troy Myers (Owner)
Hot Pots Pottery is a great place for family trips, girls' trips, date nights, team building and so much more. You can choose between 9 exciting project styles. Options include: Pottery Painting, Boardroom Signs, Canvas Painting, Mosaics, String Art, Glass Fusion, Glass Painting, Candle Making, and Pottery Wheels!! See below for more details on these projects.
One of Hot Pots most popular projects is Pottery Painting. An average pottery piece costs around $20-$25, and this includes any paint, tools, firing and any assistance from Hot Pots extremely helpful staff. You begin by choosing a piece to paint- warning: there are so many to pick from, you are going to want to paint them all! Once you have chosen your desired piece you can pick from more than 80 different colors, you also might want to use a special technique to complete your masterpiece- like mine, Hot Pots staff helped me use the bubble wrap technique on my heart shaped dish. Once you have completed painting your project, they will clear glaze the piece you designed and fire it for you. Just give Hot Pots about 5 days to get your piece back to you!!!
These incredible masterpieces were created by some of Hot Pots biggest fans, after they have been fired.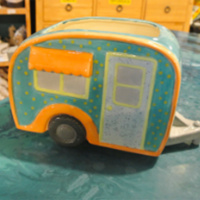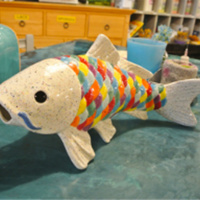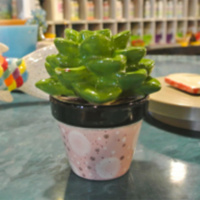 Hot Pots is open 7 days a week and is located on State Street in Alliance. Hours are Monday-Thursday 10:00am-8:00pm, Friday-Saturday 10:00am-9:00pm, Sundays 12:00pm-5:00pm and no appointment is necessary. It's ONE price, includes tools, supplies, firing AND all you can eat popcorn
Details:
Boardroom Signs- They range from $25-$48. You must register to attend. Wood making- which is actually nothing like canvas painting, all you have to do is choose a stain, or paint colors for your sign and colors for lettering and design. A precise cut vinyl stencils does all the work, and there are SO MANY designs to choose from.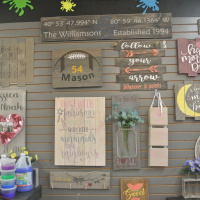 Canvas Painting- Range around $20-$25. Walk-in any time between 10:00am to 6:00pm Monday through Saturday and 12:00pm-3:00pm Sunday. Self-guided kits are included to make the painting easy and easy to follow, kits allow you to go step by step telling you which brushes and colors to use. They typically take about 2-3 hours to complete.
Mosaics- Ranges between $20 and $50. Choose between sparkly glass and tiles to create a piece on a wooden frame/plaque/mirror of your choice. You may arrange and glue them to the base, and grout will be added to fill the spaces between the glass to complete your piece. If you bring in a photo you can even turn your photo into a beautiful mosaic masterpiece!!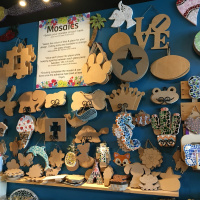 Glass Fusion- Ranges around $15-$68. Hot Pots helpful Staff will guide you through every step- if needed. Glass Fusion is created by layering colorful shapes of glass onto your project. The kiln firing will bring the layers into a smooth finish. You can create things like jewelry pendants, frames, night lights, sun catchers, plates, dishes and serving pieces!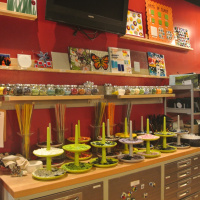 Glass Painting- Paint glass wine bottles, lanterns, and wine glasses!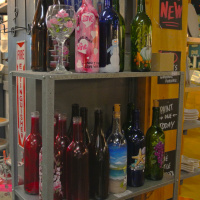 Candle Making- Starts at $10. Walk in anytime to make pillar and jar candles that you can pick from a variety of colors and scents!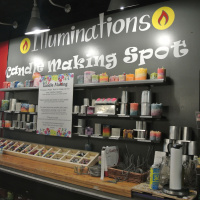 Pottery Wheels- Starts at $8. You can join a class or even schedule your own private class to make your very own pottery piece on a pottery wheel. This is available on Mondays and Wednesdays and every other Friday at 6:00pm. Come back 2 weeks later for glazed and fired masterpiece.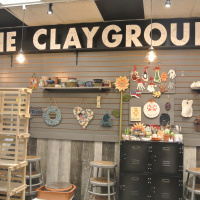 String Art- Range from $15-$30. Bring in a design or choose from the many design's choices at Hot Pots. You may pick between a huge range of sizes, shapes, colors and stains. The friendly staff will help you create a template for nail placement.