This year has brought many hardships, but it has also brought many blessings. This year we want to bring awareness to all of amazing impacts that our Stark County attractions have brought to their local communities, virtual programming, and educational outreach.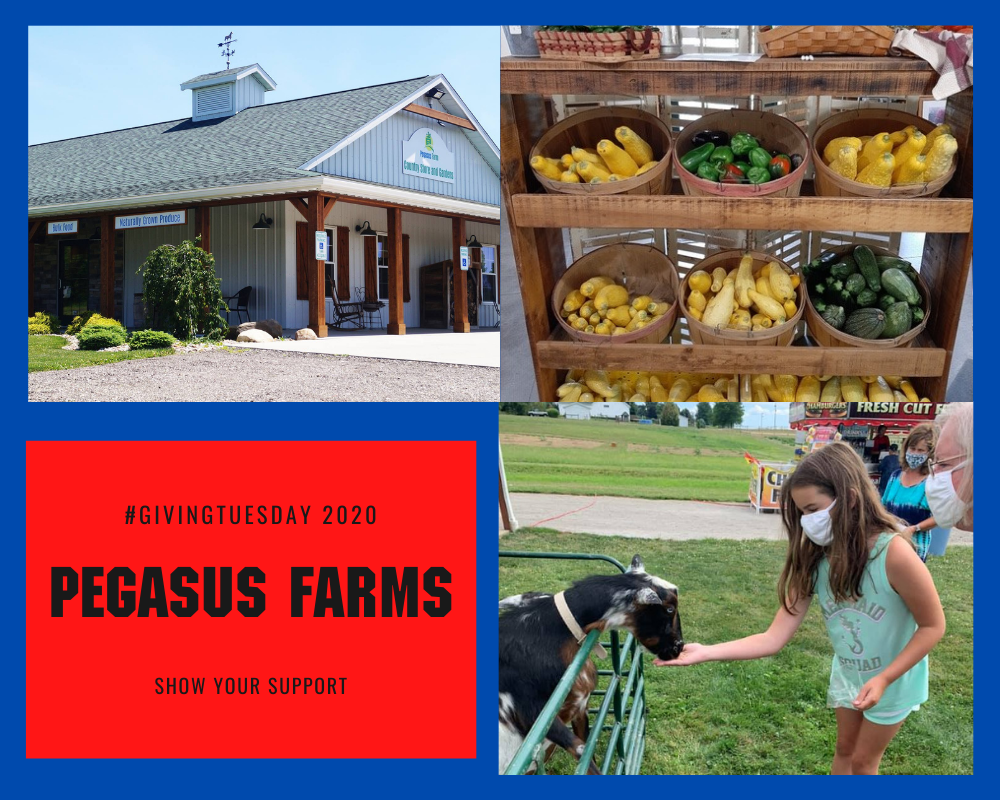 Pegasus Farms
Impact and Challenges Presented by COVID & How You're Adapting: Pegasus Farm did have to close our programming for two months in the spring due to COVID. While our programming is now open, we are not yet able to welcome all of our students back. We have adjusted our programming schedule and numbers in order to keep our students safe. We are also working on new programming to role out in 2021.
Did You Know Fact #1: Pegasus Farm Country Store and Gardens grows all-natural produce right on our property. Our adult day participants plant, nurture, and harvest these vegetables and then sell them in our store. Proceeds from the store support the mission of Pegasus Farm.
Did You Know Fact #2: Working with local organizations, Pegasus Farm offers programming for at risk youth. Using the horses, our instructors provide experiences that result in greater self-awareness, increased self-confidence, social connectedness, and personal insight.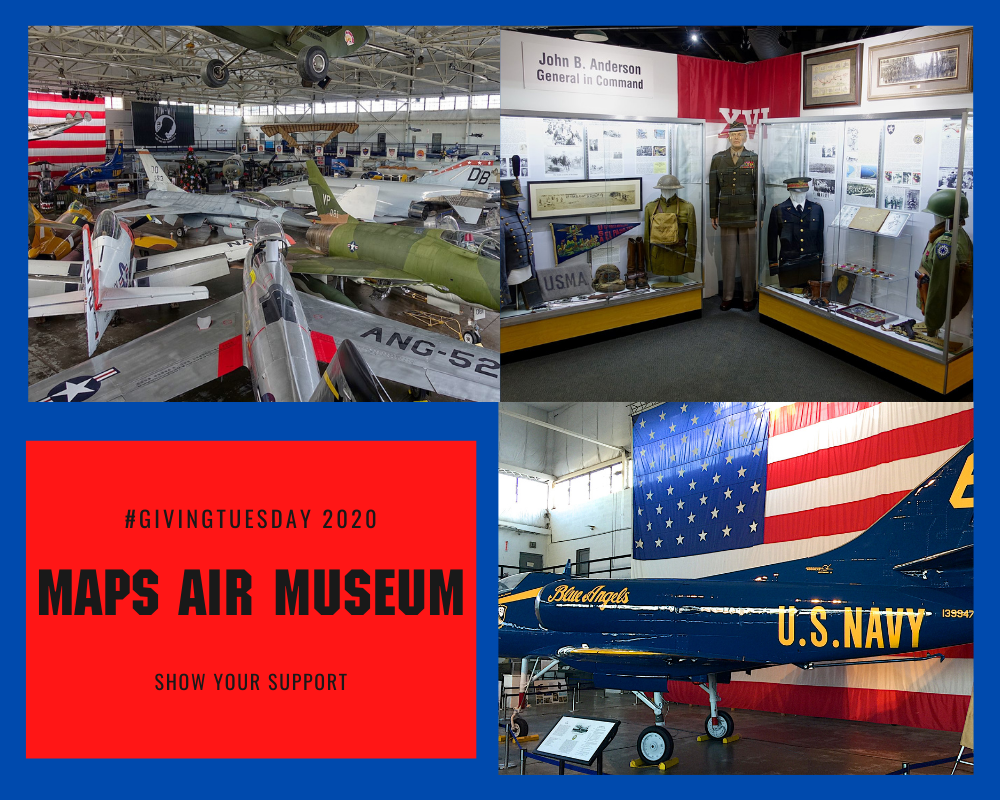 MAPS Air Museum
Impact and Challenges Presented by COVID & How You're Adapting: The MAPS Air Museum was unable to welcome visitors for almost 4 months, but during that time, they were able to make lots of progress on upgrades to the facilities! Guests will enjoy the new restroom facilities, kitchen, multipurpose conference center room, and our completed classroom.
Did You Know Fact #1: One of MAPS's goals to educate the public on the history of aviation and history in general. Where they can, in normal times, reach out and touch history.
Did You Know Fact #2: The MAPS Air Museum is almost an entirely volunteer organization that is totally self funded with only two full time employees. Prior to COVID the volunteers were providing over 58,000 volunteer hours each year. And, 90% of the volunteers are veterans.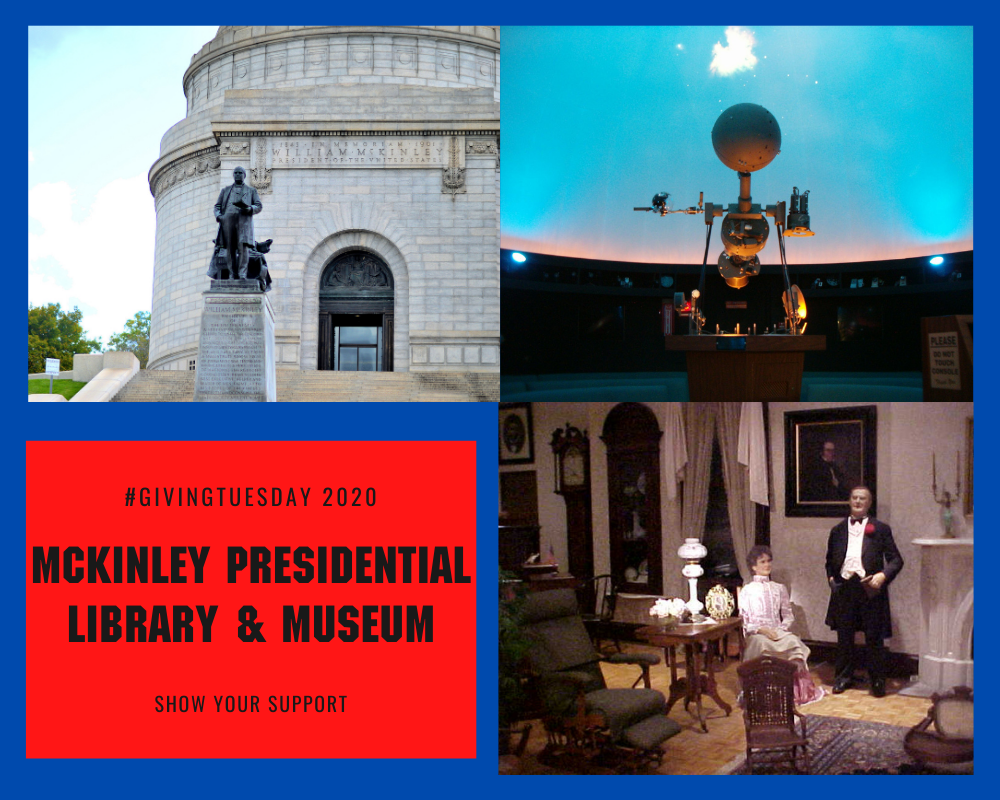 McKinley Presidential Library & Museum
Impact and Challenges Presented by COVID & How You're Adapting: The McKinley Presidential Library & Museum was closed for three months, losing an average monthly income of $16,000 in admissions. The entire spring field trip season, which brings in over $20,000 each year, was also canceled. Even though we reopened in June, several programs and events have been canceled or indefinitely postponed, causing additional hardship on the Museum's annual budget. To adapt to this new situation, we have started offering programs virtually or at vastly reduced capacity, as well as implementing several safety measures in an effort to keep our staff, volunteers, and visitors safe.
Did You Know Fact #1: The McKinley Presidential Library and Museum preserves not only the history, artifacts, and papers of President McKinley, but also that of all of Stark County.
Did You Know Fact #2: In a normal year the McKinley Presidential Library and Museum sees more than 10,000 school children on field trips, and even more through outreach programs.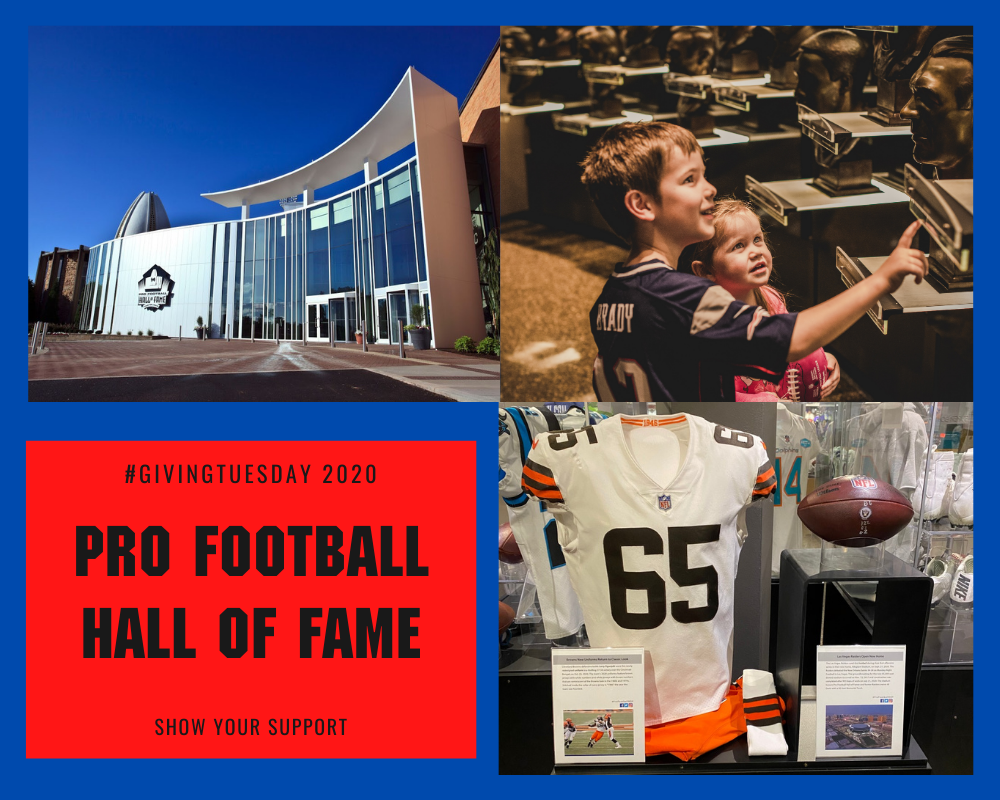 Pro Football Hall of Fame
Impact and Challenges Presented by COVID & How You're Adapting: Earlier this year, the Pro Football Hall of Fame was shut down for more than 2 consecutive days (a span of 90+ days) for the first time in the museum's history due to COVID-19. We are open again for visitors and to host private events, but are unable to operate at maximum capacity as we maintain proper health and safety regulations. We have adapted by reopening and implementing safety precautions so visitors can continue to plan trips to the birthplace of the NFL.
Did You Know Fact #1: All proceeds raised from admission, parking, memberships, private events, shopping in the HOF's store and donations to the Hall help support us to preserve and upkeep the museum for future guests as well as continue to grow.
Did You Know Fact #2: The Hall of Fame directly supports their Hall of Famers and their families by providing health/medical, financial and community outreach options.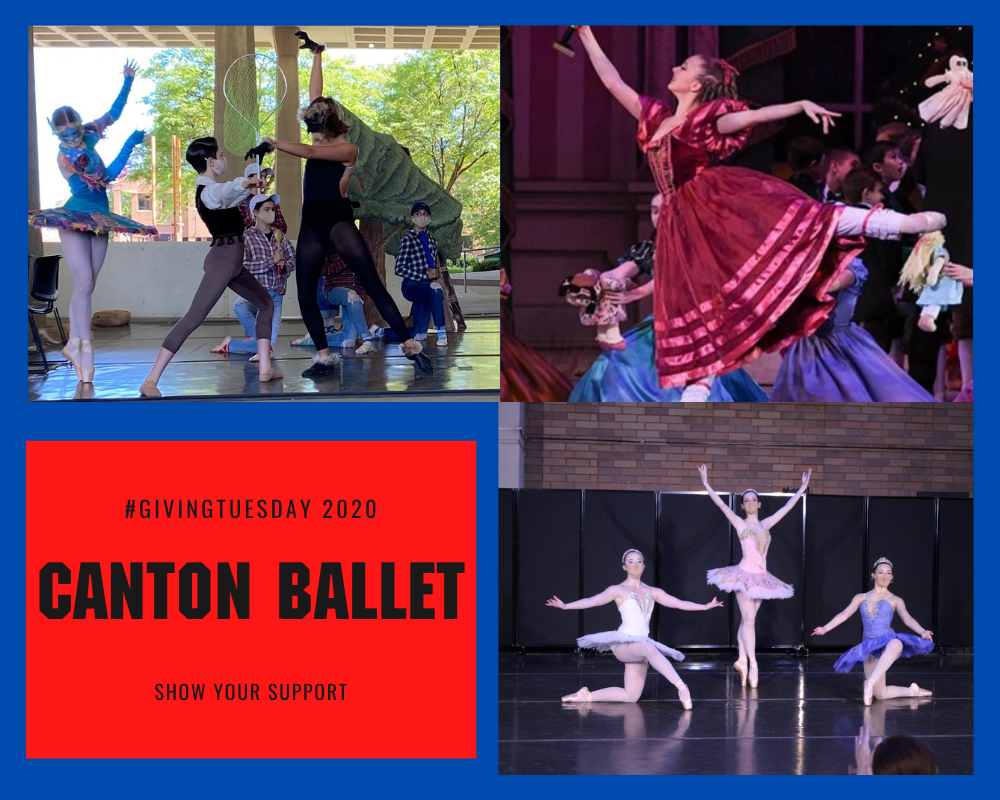 Canton Ballet
Impact and Challenges Presented by COVID & How You're Adapting: Canton Ballet's programming went virtual in March and continued until we were able to return in person with many restrictions in June. We were forced to cancel our spring season presentation of The Wizard of Oz which brings needed much revenue to our coffers. This fall we have continued to adapt and instituted additional safety measures as we returned to classrooms and performances with a very limited audience capacity. Our goal is to continue to offer excellence in dance instruction and performance to our local community and to provide our students with a sense of normalcy in this very abnormal time.
Did You Know Fact #1: Canton Ballet is operating in its 55th year and over the years has graduated over 300 students from its performing group.
Did You Know Fact #2: In a normal year almost 9000 people see Canton Ballet's production of The Nutcracker.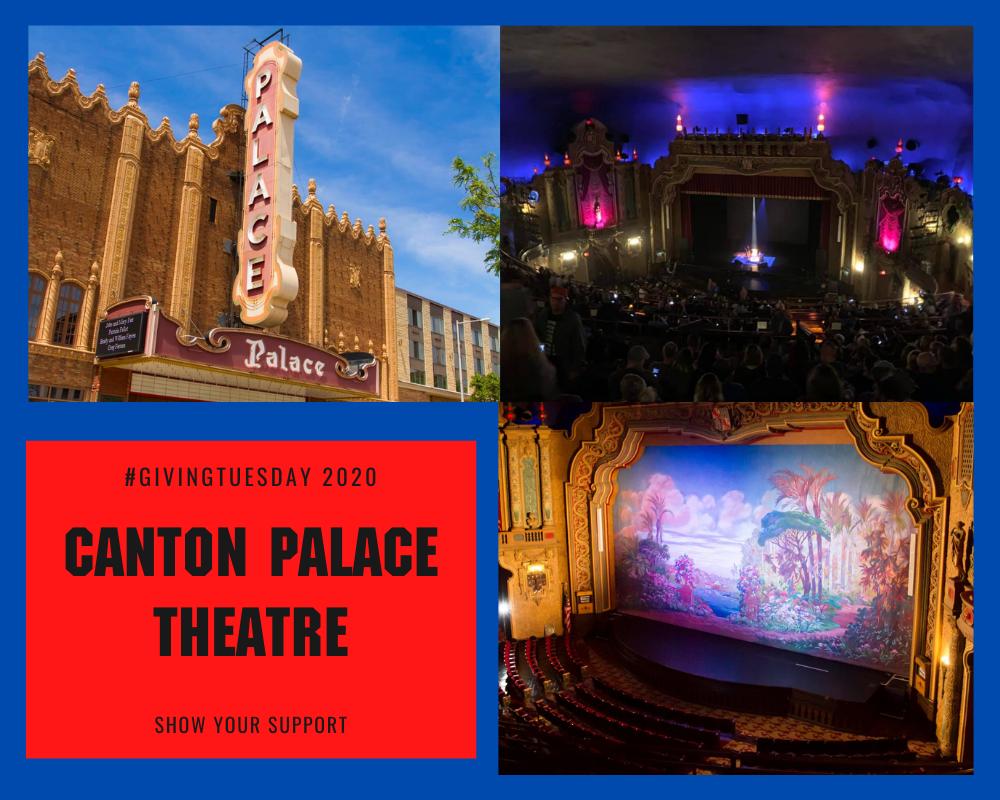 Canton Palace Theatre
Impact and Challenges Presented by COVID & How You're Adapting: Being in both the arts/entertainment and non-profit industries, the impact of COVID-19 has been staggering. We were one of the first places to be closed and one of the last to open. Even with doors open and patrons allowed to return, our capacity has been severely limited, making it incredibly difficult to make events in the theatre profitable. Entertainers are not touring, promoters are not able to afford presenting shows for limited audiences, and patrons are slow to return. We have also seen a huge reduction in volunteer participation, which is understandable but unfortunate.
While there is funding available for those in our industries, the Canton Palace Theatre was not eligible for many of the funding sources. The theatre didn't qualify for a major Ohio Arts CARES grant because we are not an existing grantee of the Ohio Arts Council, who was administering the 20 million dollars available to the arts. The theatre also did not qualify for Ohio CARES Small Business grant because it was only funding for-profit businesses. Additionally, the Canton Palace Theatre did not qualify for Ohio CARES non-profit funding because it was only funding non-profits that support social services for those most in need in our communities. We will be receiving $2,500 from the Restaurant/Bar Ohio CARES program because we have a liquor license, but $2,500 does not even cover one month electricity for our building.
The Canton Palace Theatre staff and Board of Directors have done our best to be innovative to allow our programming to continue with new restrictions and safety measures in place. This Summer the theatre presented our first Drive In Movie series in our parking lot in downtown Canton, as well as one at the Akron-Canton airport. Limited live events and movies have been presented in the theatre with enhanced health and safety measures for our patrons, staff, and volunteers. These include socially distanced reserved seating for all events, contactless ticketing, preordering of concessions, installation of plexiglass in concessions and bar areas, and more.
Did You Know Fact #1: The theatre marked its 94th anniversary in downtown Canton on November 22, and continues to serve as a vital multi-purpose entertainment facility, regularly hosting over 300 events per year, ranging from live events and films to corporate and personal life events.
Did You Know Fact #2: You can see your special message up on our grand marquee! Wish someone a happy birthday or anniversary, send holiday greetings, or even propose with a Marquee Message! Reserve the outdoor marquee now online.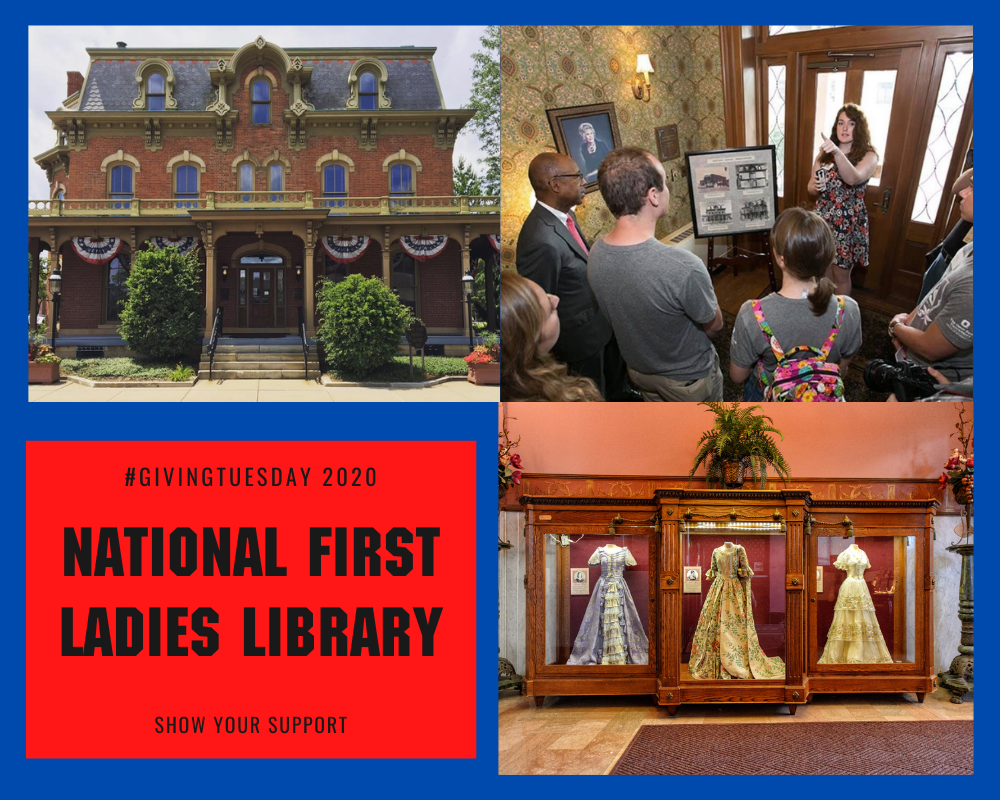 National First Ladies' Library
Impact and Challenges Presented by COVID & How You're Adapting: The National First Ladies' Library and First Ladies National Historic Site were closed for three months as a result of the COVID-19 pandemic. At the end of June, the Education & Research Center reopened to the public; however, the Saxton McKinley House remains closed. As a result, the site has had no tour admission income, no on-site programming, and an 83% decrease in visitation from last year. However, during this time, National First Ladies' Library has developed virtual programs and connected with nearly 2,000 people nationwide in the Zoom sessions.
Did You Know Fact #1: The National First Ladies' Library interprets both the lives and legacies of the first ladies and other "firsts" in American women's history.
Did You Know Fact #2: The National First Ladies' Library curates programs for the community and presents engaging educational experiences for local clubs, organizations, schools, and people of all ages.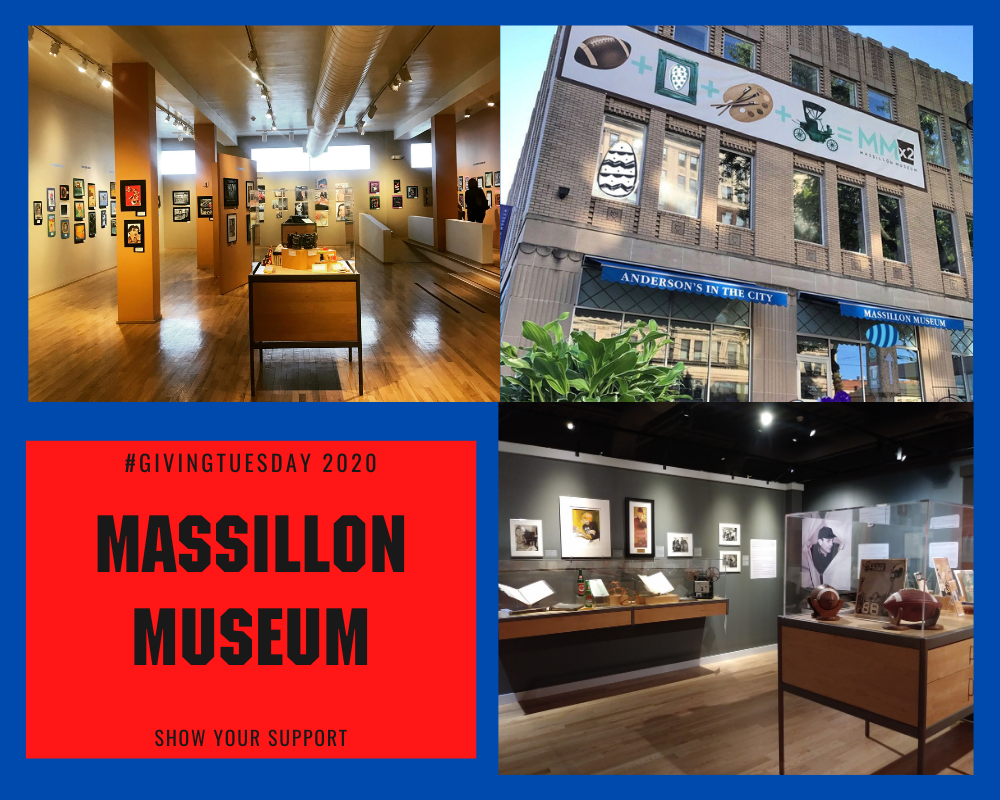 Massillon Museum
Impact and Challenges Presented by COVID & How You're Adapting: Massillon Museum is a cultural hub where art and history come together. It is a reflection of the community's past and present. It is imperative during this public health concern that they remain accessible to you, our supporters, by way of their online resources. The Massillon Museum led the efforts to organize with other area museums to bring content directly to you that can be enjoyed from the comfort and safety of your own homes or offices. Still continuing today, you can visit anyone one of the partners daily at Noon, Monday through Saturday for content to inform, engage, and entertain. The Museum is open to Visitors and admission is always FREE!
Did You Know Fact #1: The Immel Circus is one of the most interesting "pieces" in the collection of the Massillon Museum. The 100-square foot miniature hand-carved circus contains 2,620 pieces. Surrounding the Immel Circus are rotating displays of a selection of circus-related artifacts from Dr. Robert Immel's collection.
Did You Know Fact #2: The Massillon Museum is home to The Paul Brown Museum. The Paul Brown Museum at MassMu features original artifacts from Paul Brown's own collection; uniforms and clothing; photographs from all eras of his life and career; plus an interactive app, reference library and space devoted to the Massillon Tigers.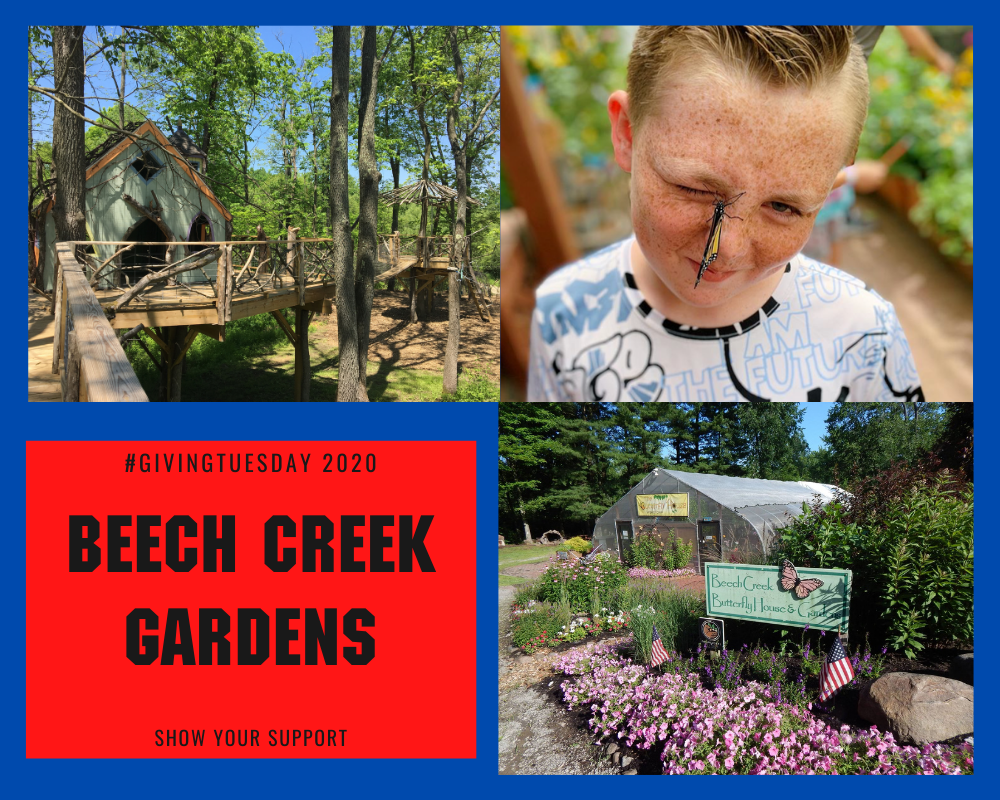 Beech Creek Gardens
Impact and Challenges Presented by COVID & How You're Adapting: Even though the trails have been open to the public throughout the year, programming and admission income has decreased to 80% of a normal year. The holidays are a joyous and meaningful time of year, perfect for gifts and giving! To continue navigating through the COVID-19 pandemic and help ensure its future, Beech Creek Gardens is presenting a special holiday fundraiser through December 14. The gifts, which are perfect for all ages, are all adorned with an assortment of symbolic fresh plants and each one comes with a card highlighting the special holiday symbolisms. For example, the 'Life, Hope and Victory Christmas Wreath' includes boxwood which represents endurance and patience, hemlock for healing and warmth, eucalyptus for abundance, pinecones for life, and winterberry for hope.
Did You Know Fact #1: Nature Playce is a 2-acre nature playground that includes treehouses with a swinging bridge, a miniature zip line, giant birds nest, mud kitchen, stage and amphitheater with music area, wading pond, living willow huts, giant Lincoln Logs, and a rock mountain with a slide. This is not just for kids!
Did You Know Fact #2: Butterfly House where you can observe 21 species of native Ohio butterflies, skippers & moths and feed the butterflies during the summer months. It's magical when a butterfly lands on your nose!