For me the end of the semester is always the hardest because summer is right around the corner and professors seem to enjoy bombarding you with the most amount of work, they can give you to before summer break. This is the time when I tend to get overwhelmed, stressed and homesick and could just use a little time away from campus and time with my family.
The best cure to these hard times is having your parents come visit for the weekend. I always look forward to my parents visiting and my only wish is that the visit could last longer. Since I am a Senior at Walsh University, I have learned there are many things I can do with my family across Stark County. When my parents visit, they typically come for just the day, but if they were to stay for the whole weekend, this is what our weekend would look like.
***Itinerary***
Arrival
With the weekend upon us, my family knows not to arrive too early. Us college kids need to use Saturday morning for sleeping in! It's not until, around 12:30PM my parents come to pick me up and head out to a quick lunch before we hit the stores.
Lunch
We have loved stopping by Menches Brothers Restaurant and Pub for a great meal with a fun atmosphere. It a nice place to talk and catch up on things at home. They also have THE best loaded fries!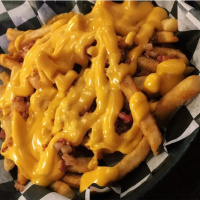 Shopping
After lunch we will swing by Belden Village Mall and see what kind of deals, we can find. Nothing like a little retail therapy to help us relax. It is also a great way to get my mind off school and start thinking of summer plans. We always stop into Francesca's to see the latest trends. A stop at Belden would not be complete without stopping by the Visit Canton Visitor Info Zone where we can find cool new attractions and restaurants to try.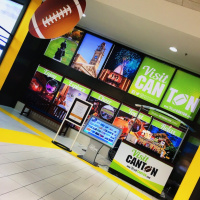 Once we have completed all of our shopping at Belden, we still have just a little bit of shopping left to do. Right across from Walsh, we have to make a stop at Giant Eagle! My parents typically like to stock me back up with all the best treats, so I can enjoy something other than pizza, French fries and/or a salad every day at the dining hall.
Dorm Sweet Dorm
You may be in a shoebox size dorm room or apartment, but you are proud of it because it is your OWN. It is always fun to show your parents around your room and allow them to meet some of your closest friends. If you're lucky, your parents may even pitch in and do a little cleaning.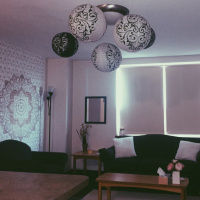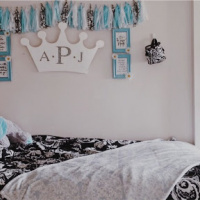 Dinner
We love stopping by Wasabi for an interactive dinner. It's like a dinner and a show! My personal favorite is the Chicken Teriyaki with fried rice!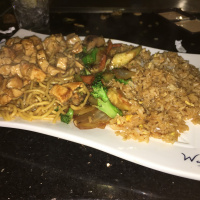 Desert/Drink
If we are in the mood for a perfect sharable desert, we always head to BJ's Brewhouse to get the infamous Pazooki. If we are in search for some drinks after a great dinner, we like to go to El Rincon Mexican Restaurant to get some rather delicious Margaritas.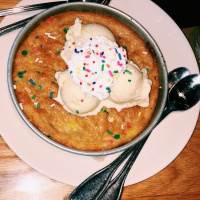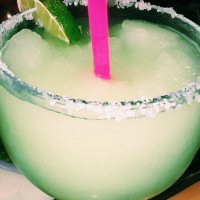 Hotel
A great place to stay close to campus is the Fairfield Inn & Suites by Marriott Canton! There are lots to do near the hotel and it is only 10 minutes away from Walsh. It is also a great to get away from campus and unwind. I am always excited to be able to enjoy the pool and a free breakfast with delicious coffee. I'm not sure about everyone else, but since being in college, coffee has become an important part of my diet! Nothing gets a college student more excited than the word FREE!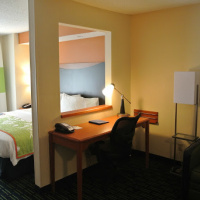 Activities
Before my parents leave for the weekend, we like to end visiting one of the many attractions around Stark County. My family and I are very big on sports, so our personal favorite is attending a Canton Charge game. The games are a great environment to have a great time with family! It's always a blast when we make it to a game and the tickets start as low as $8!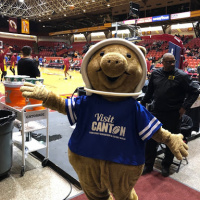 Goodbyes
When it comes time to say goodbye, the reality of school and stress AND paying for everything on your own snaps right back to get you. This also means you will not be able to see your family for a while and for some until the semester is over. Even though they must leave, the amount of excitement for the next time you get to see them builds up each day you get closer to seeing them.