The Hartville Americana Show | September 30-October 2
Can't Miss Event
More Info >
Enjoy unique shopping experiences and take advantage of the summer weather at these outdoor markets. Shop for artwork, boutique clothing, antiques, reclaimed furniture, hand crafted jewelry, home goods, and locally sourced foods.
Marketplace Line-Up
Beautiful weather, plus a combination of outdoor shopping, special events, and so much more, we have your complete Marketplace Line-Up for enjoyment this summer & fall!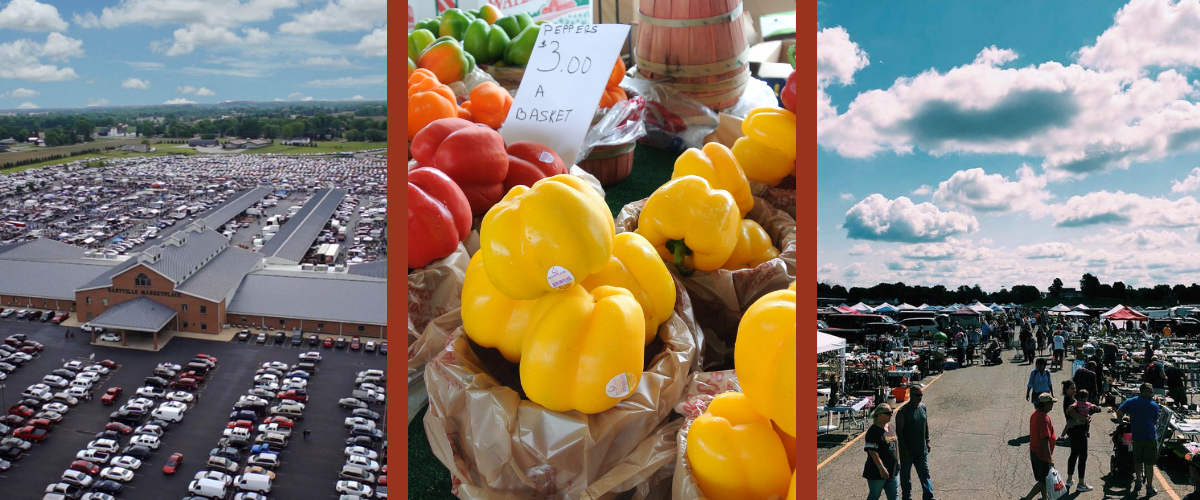 HARTVILLE MARKETPLACE & FLEA MARKET
Memorial Day Weekend | 4th of July Weekend | Labor Day Weekend | Moonlight Market
Hartville is a great shopping destination all year round. Visit the shops in Hartville's historic village square and the Experience Hartville campus featuring the MarketPlace, Flea Market, Kitchen, Collectibles & Gifts, Children's Boutique and the Hardware - the America's largest independently owned hardware store.
Haven't been to the MarketPlace & Flea Market in a while, make sure to make time to check out the South Side Market -- the recent remodel of the South Side of the Indoor MarketPlace, featuring everything from fresh meat and seafood to make your own candy bars!
Mark your calendar for September 30-October 2, 2021 for The Hartville Americana Show. This is a great opportunity to browse, buy or sell vintage and authentic wares...everything from soda and oil products to classic cars. Guests will enjoy live music, food truck fare, and tons of other vendors. Have a classic car dating pre-1976?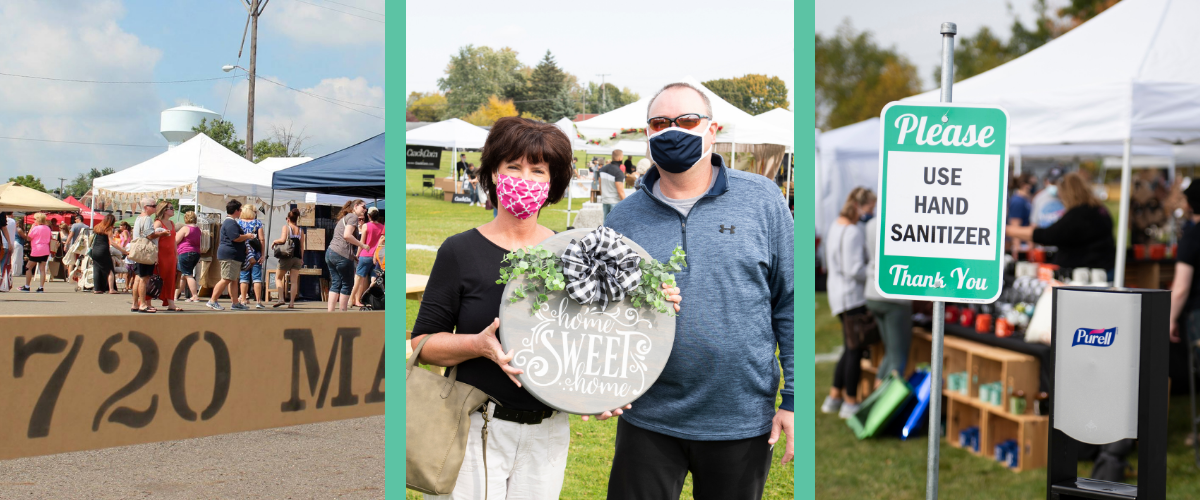 720 MKTS
720 May MKT | 720 June MKT | Sidestreet Bar B Q MKT | 720 Dec MKT
720 is back in town with a fun way to shop local. Find us at various North Canton locations throughout the Summer months. Over 110 of our unique & excellent 720 makers, bakers, brewers, growers will be set up at our exciting open-air 720 STREET MARKET. Grab your friends and family for a day of shopping, eating, and exploring local artisans.
New this year is Sidestreet MKTS -- first Saturday of the month May-October. Enjoy open air, market style shopping at the newly renovated Oakwood Square Plaza (2610 Easton St NE, Canton, OH) brought to you by the creative team at The 720 Market. Shop local, tented vendors in green space AND explore restaurants and breweries in the plaza! Featuring select "market mix" of 720 makers, bakers, brewers, growers and more®. Have not been to Oakwood Square Plaza in a while? Enjoy craft beer at Royal Docks Foeder House & Kitchen or Shale Craft Beer + Barbeque, plus delcious fine dining at The Bistro of Oakwood.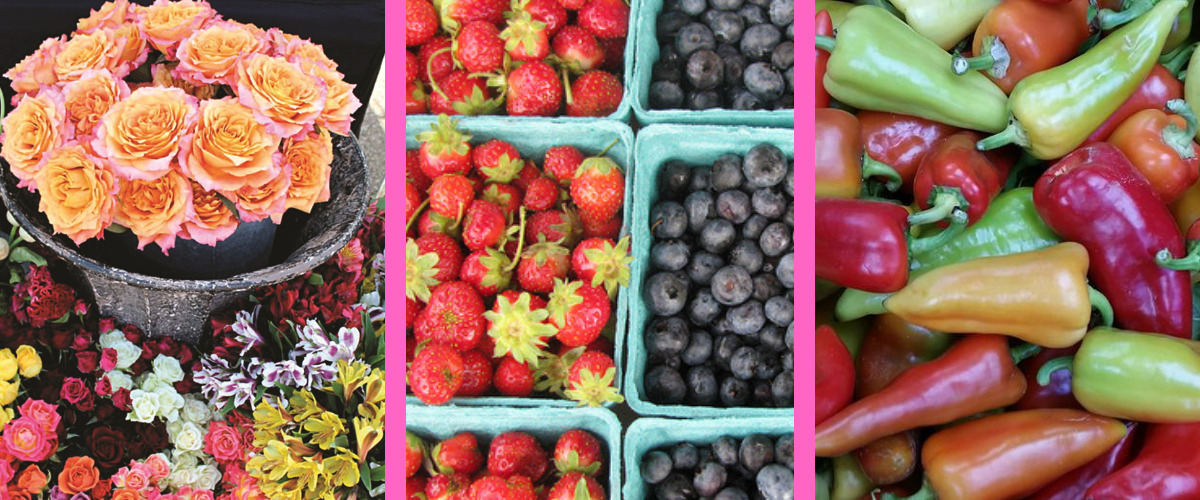 FARMER'S MARKETS
Looking for the freshest forkful around? Head to one of these community seasonal open-air markets that offer the freshest produce, meats and poultry, cheeses, flowers and herbs, eggs, baked goods, and handmade products!
| | | |
| --- | --- | --- |
| Alliance Farmers' Market | 9AM-Noon Saturdays June-October | Caboose parking lot on the corner of E. Main St. and Mechanic Ave. |
| Downtown Canton Farmers' Market | 10AM-1PM Saturdays June 12-September 25 | Centennial Plaza 3 Court Ave & 4th Street NW |
| Jackson Township Farmers' Market | 3PM-6PM Thursdays July 1-September 30 | North Park at 7660 Fulton Drive across from Jackson High School |
| North Canton Farmers' Market | 3PM-6PM Wednesdays May 5-October 13 | 1447 North Main Street in Old K-Mart Parking Lot |
| Massillon Farmers' Market | 9AM-12PM Saturdays June 19-October 2 | Massillon Municipal Parking Lot at the corner of 2nd St. and Tremont SE |