Welcome to the Hall of Fame City!
Plan your trip to Canton, Ohio
Visit Canton because you want more than just a vacation, you want a Hall of Fame experience of EXCELLENCE! Canton and the Northeast Ohio region boast national attractions, vibrant arts & music districts, unique shopping, outdoor recreation, special events & festivals. Plan your getaway to the home of the Pro Football Hall of Fame.
Related Blog Posts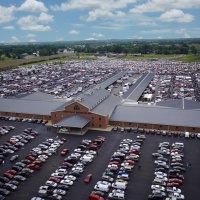 08/25/2016 3:43PM CDT
Spend your Labor Day weekend full of food, music, family, and fun!
Read More
SocialStream