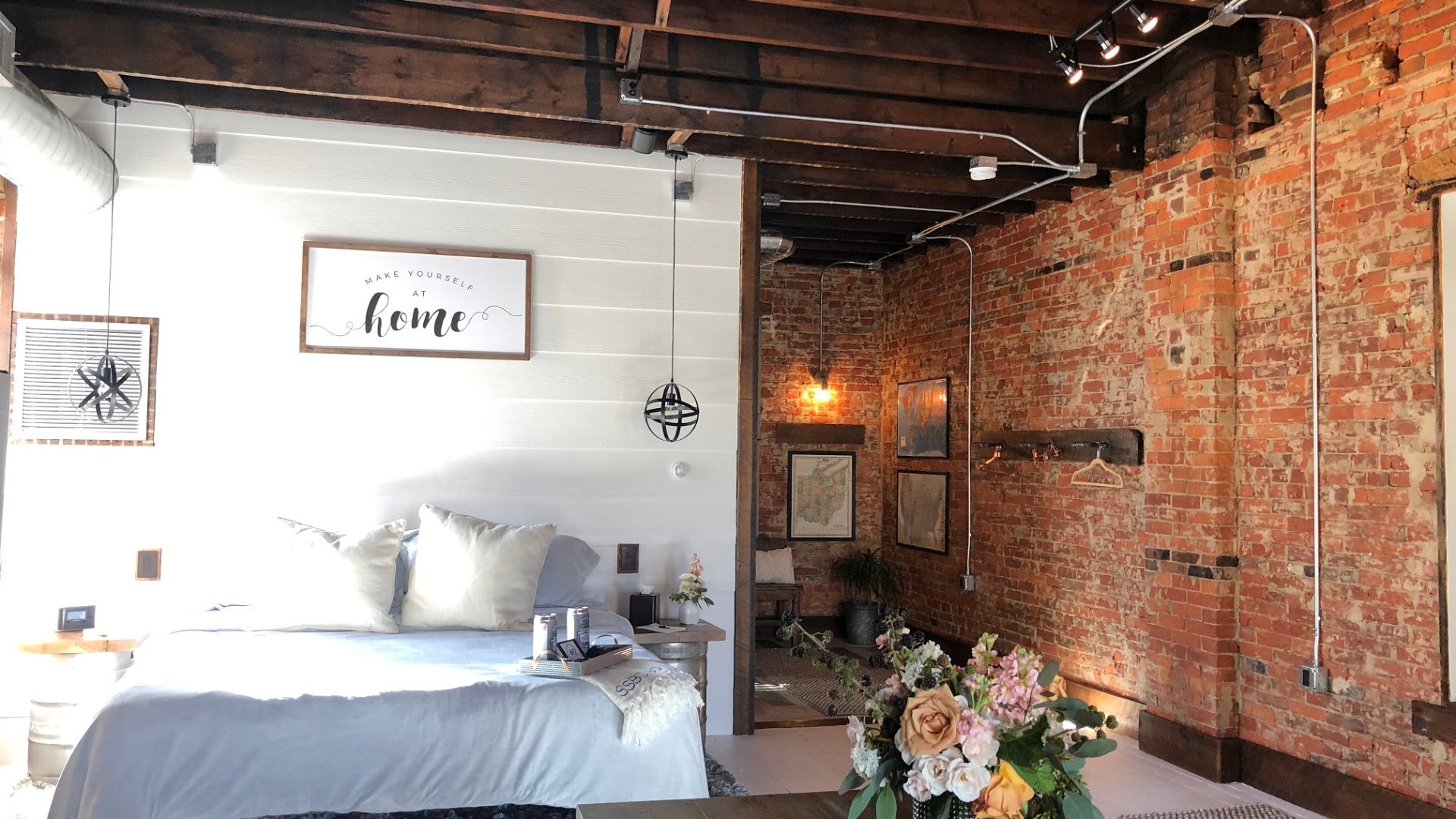 Celebrate your Valentine's Day sweetie and find yourself creating new romantic traditions here in Stark County! Whether you are looking for a romantic night away, places to buy your lover chocolates, and ways to not spend a fortune on your Valentine's Dates, we have it all covered for you.
Romance for Valentine's Day
Romantic Getaway
Fall in love with Stark County and experience a night away, romantic spa days and an unforgettable gourmet meal. Unique Accomadations at Gervasi Vineyard, including The Villas and The Casa are perfect for a night or two away. Guests will enjoy wine and spirit tastings, culinary classes, scenic tours, gourmet cuisine at two on site restaurants, plus The Still House a distillery with coffee by day and cocktails by night. Even better, book your stay before March 31, 2020 and enjoy one of the Overnight Deals at Gervasi Vineyard. Looking for other activities to enjoy your romatic getaway. Check out 48 hours of Romance in Stark County for a full itinerary of romance and explore one of these Unique Accommodations & Resorts for your romantic night away, including the Sandy Springs Brewers Quarters, pictured above.
Chocolate is for Lovers
Looking for a gift for your loved one that is sure not to disappoint? Sweet treats & chocolate are the way to someone's heart! Are you a fan of dark chocolate or milk chocolate? Caramel filled or peanut cluster? Chocolate ice cream anyone or are you more of a chocolate covered popcorn fan? You can impress your lover with anything from hand- dipped chocolate covered strawberries from Hartville Chocolate Factory to a box of the Canton Classic, at Heggy's Candy Company. See our complete list of 11 Places to Enjoy Chocolate in Stark County.
Romantic Dates on a Budget
Who said that Valentine's Day getaways or deals had to cost a fortune? There are many activities and special events throughout Stark County that are FREE for you to attend. From outdoor adventures, to free admission at Museums, and live music venues, there is certainly something that will catch your eye on this list. Looking to book and overnight stay or want to visit our attractions? Always, make sure to check out our Deals Page to see what offers are available to save YOU money! Not even sure where to start planning your date night? We have you covered with date ideas that are under $30. There is nothing stopping you from looking like the perfect Valentine this Valentine's Day!
Tying the Knot: The History of Bridal Fashion
The McKinley Presidential Library & Museum has a special exhibit on view until May 31, 2020. Explore wedding fashions of the past, from the 1860s to the present day. Learn more about the history behind timeless wedding traditions, such as the bouquet toss, wedding cakes, the engagement ring, the role of the Best Man, and more! Guests will not only enjoy this romantic exhibit, but they can also explore the Street of Shops, Discover Wolrd, the Hoover-Price Planetarium, and so much more!
Special Events
Related Events
February
1
Family Events
Living Valentines! Come in and plant your own at Boomdyada!
February
11
Arts & Entertainment

Come to CBC for a fun night of painting! No painting experience required….everything is included plus instructions....

Celebrate Independence Day