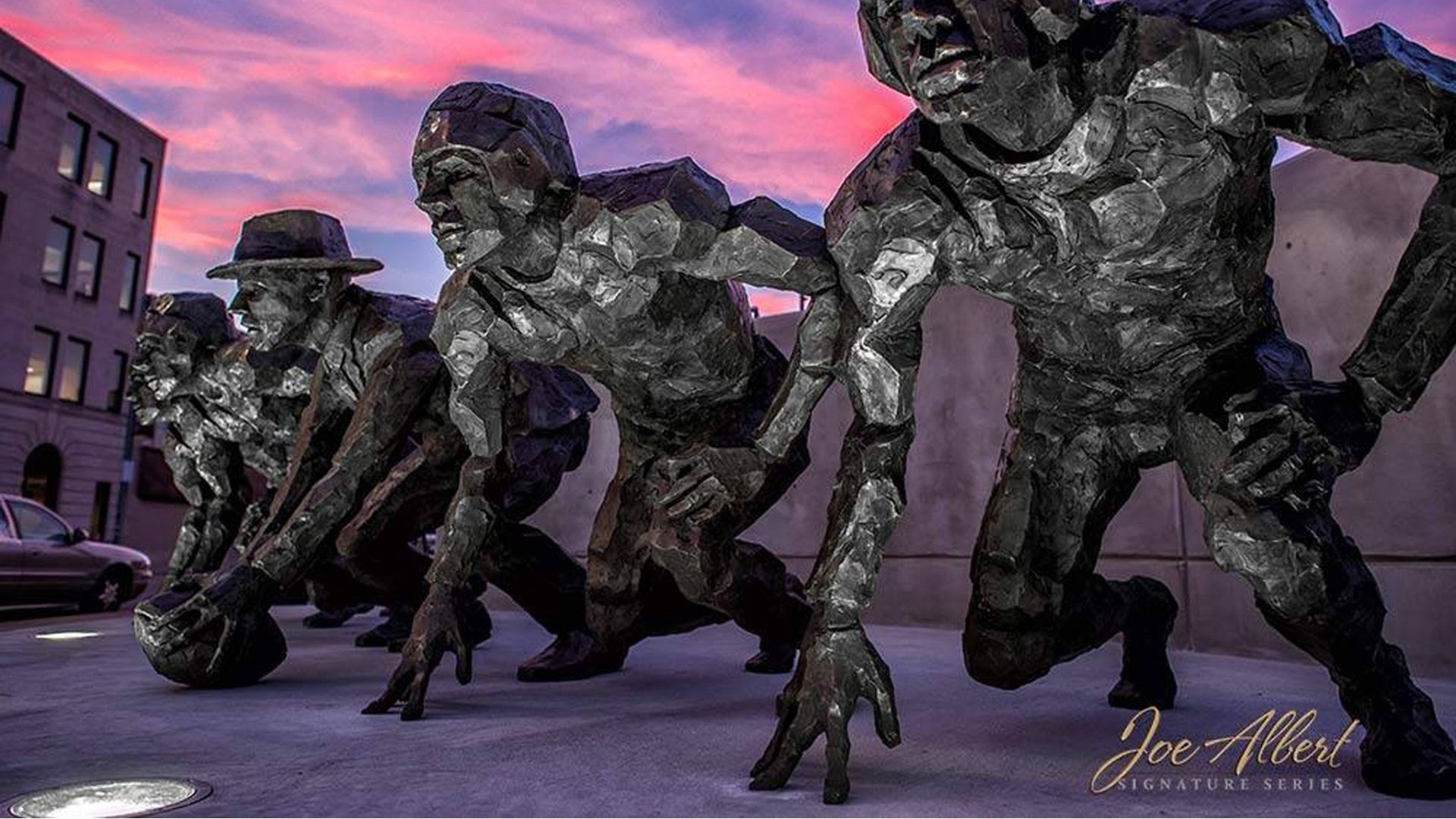 The greatest moments in professional football history interpreted through art, with a walkable series of public art sculptures and murals throughout downtown Canton, Ohio.
The Eleven
More Info >
Dine at local restaurants. Listen to live music in the Music Block. Shop the Arts District, galleries and specialty shops. Stop for photo ops at the museums, historic points of interest and stunning public art in Downtown Canton.
Downtown Canton
Enjoy over 25 art galleries, studios, and shops. Check out live music at many of the bars, and catch a First Friday to see the streets come alive each month. It's not all new though, downtown Canton is full of historic places, museums and points of interest including the First Ladies' National Historic Site, Canton Classic Car Museum, Canton Palace Theatre, and Bender's Tavern.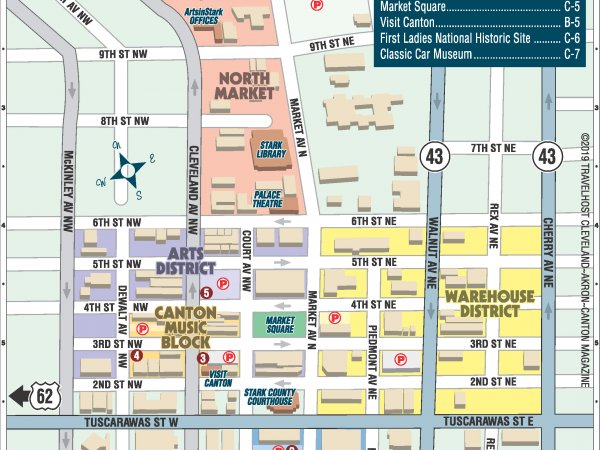 Printable walking map of downtown Canton, Ohio.
More Info