Join the monthly celebration of art, music, food, and local business in downtown Canton on the First Friday of every month, year-round.
Canton First Friday

Friday, May 7, 2021 | 6 to 9 p.m.
DANCING IN THE STREET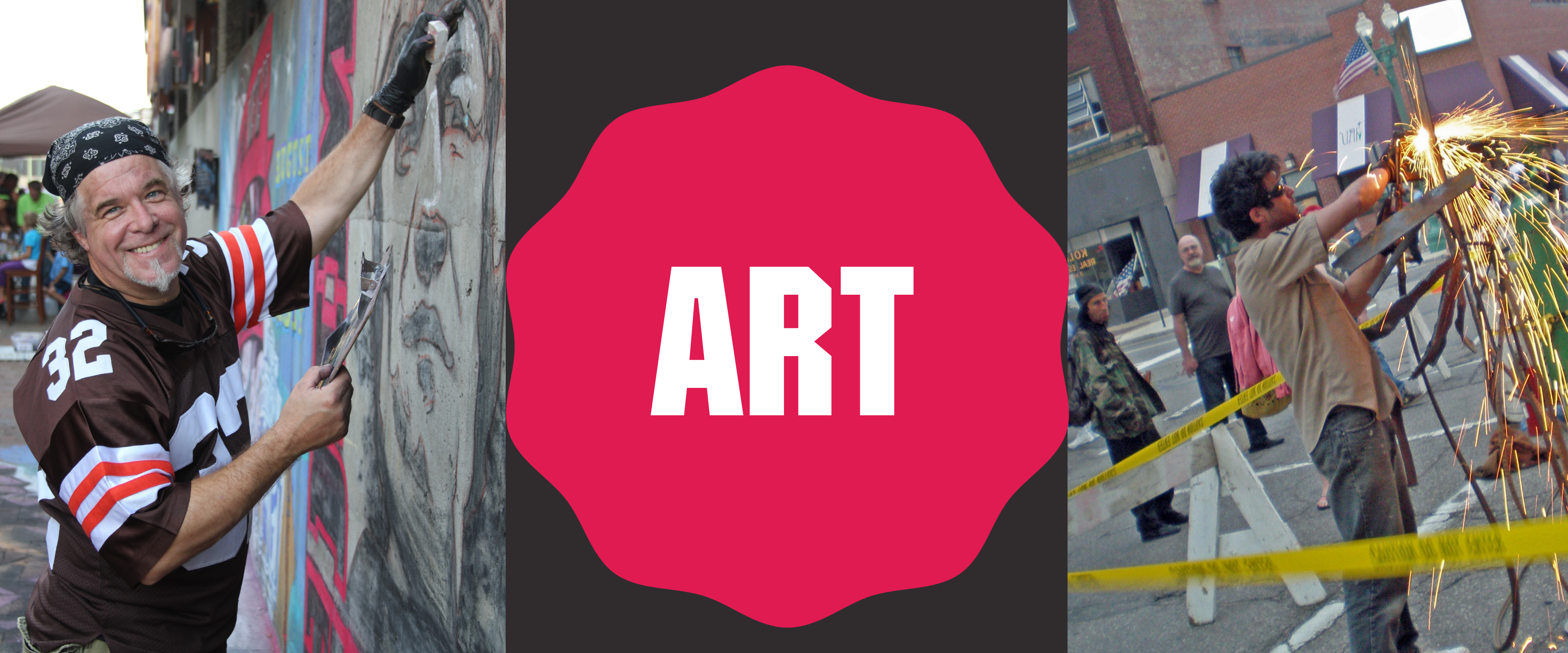 ART
The Hub Art Factory (336 6th St NW)
Come indulge in fanciful visual stylings with Your Hostess of Plenty, Jo Westfall. Meet her merry band of rotten produce and tiny introverts while surrounded by twisted weavings and luscious treats at the Hub from 6-10 p.m. You mustn't miss it. Oh, the fecundity!
Vital Arts (324 Cleveland Ave NW)
Featured artist David King presents Time Travel, a collection of work inspired by fifty to sixty-year-old family movie reels which depict the slippery efforts of the mind's eye to pause and preserve disintegrating memories. The Gallery will be open from 6-10 p.m. where you can also enjoy Independent Film downstairs at The CUT cinema.
LovelyInk Creative Studio (229 3rd St. NW)
Announcing its grand opening event at May's First Friday, LovelyInk Studio is a new creative studio with daily and hourly rentals available for photo/videographers, art openings, and creative workshops. Stop into the studio for hors d'oeuvre, music, a photo booth, and a look around!
Just Imagine Gift Gallery (201 Sixth St NW)
Visit in-store for a new nautical collection featuring "Supa Fish" by Priscilla. What's a "Supa Fish?" Stop by and find out! All items sold at Just Imagine are hand-crafted by adult artisans with developmental disabilities. A portion of all sales is paid directly to the individual artists.
Canton Museum of Art (1001 Market Ave N)
Stop by the Canton Museum of Art for May's First Friday and enjoy FREE admission from 10 a.m. to 8 p.m. by reserving your timed tickets at cantonart.org/reservetickets. There will also be a FREE make & take art activity from 5 p.m. to 7 p.m. where you can collage or draw your very own book cover inspired by our featured exhibition, "Mort Künstler: "The Godfather" of Pulp Fiction Illustrators".

---
MUSIC
FOOD
MORE
Boomdyada (332 4th St NW)
Make-n-Take ~ Hanging succulent globes (glass or plastic for the kids!) $15 each.

Eric Snow YMCA (420 3rd St NW)
Drop off the kids for Kids Night Out at the Eric Snow YMCA downtown. They'll dance the night away with dinner, crafts, games, and an awesome glow dance party! Call to register in advance - 330.458.2403.

Miss Larana's Alchemical Apothecary (334 4th St NW)
In honor of the theme Dancing in the Streets, Happy Feet Rub is just $6. We will also have plenty of our best-selling Hard Working Hands Rub as the gardening season is upon us. All products are organic and made in the shop.

---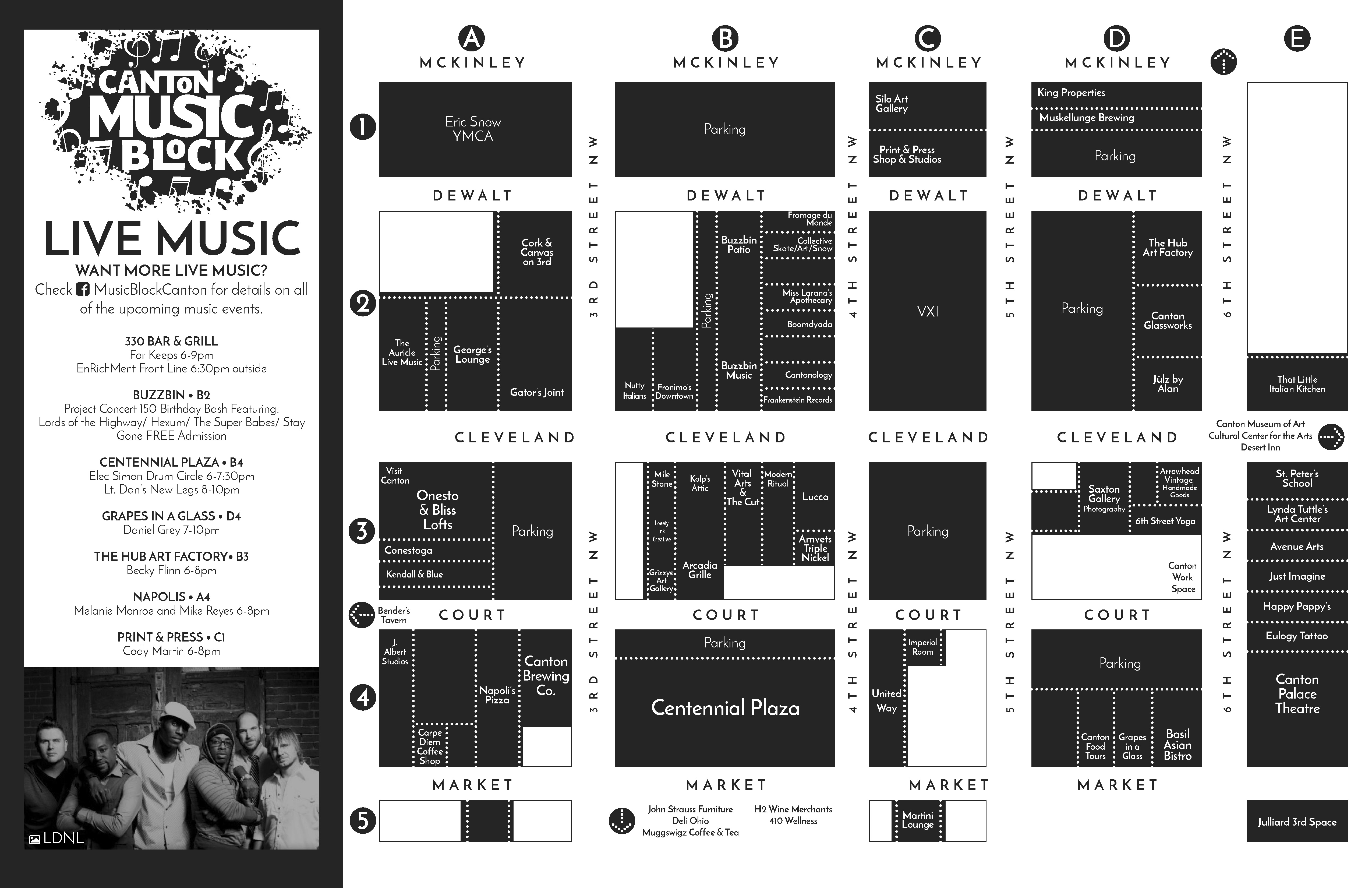 Canton First Friday is presented by the Downtown Canton Special Improvement District and ArtsinStark. The monthly party in downtown Canton features themed music, performances, and visual arts events, and always a few surprises. Check out special offers, deals, and happenings at participating downtown businesses during the monthly Canton First Friday celebration!
More information and application for Food Vendors at Canton First Friday in downtown.

More Info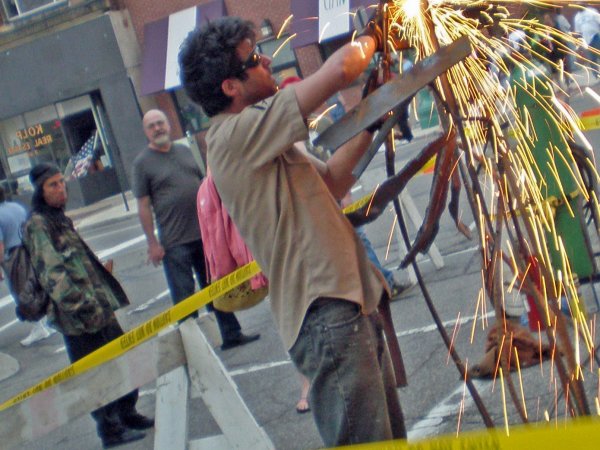 More information and application for artists to participate in Canton First Friday downtown.
More Info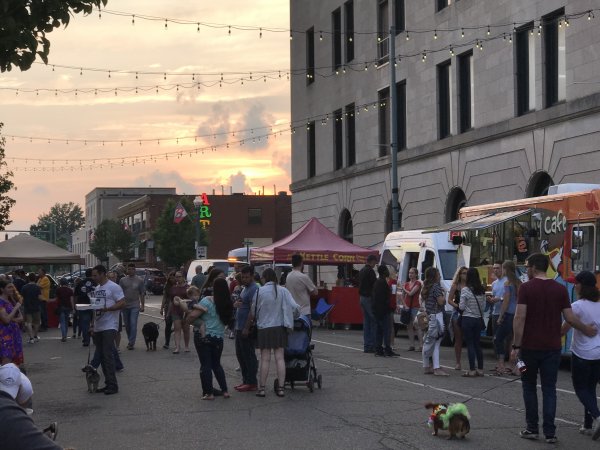 More information and application for nonprofit organizations to participate in Canton First Friday downtown.
More Info