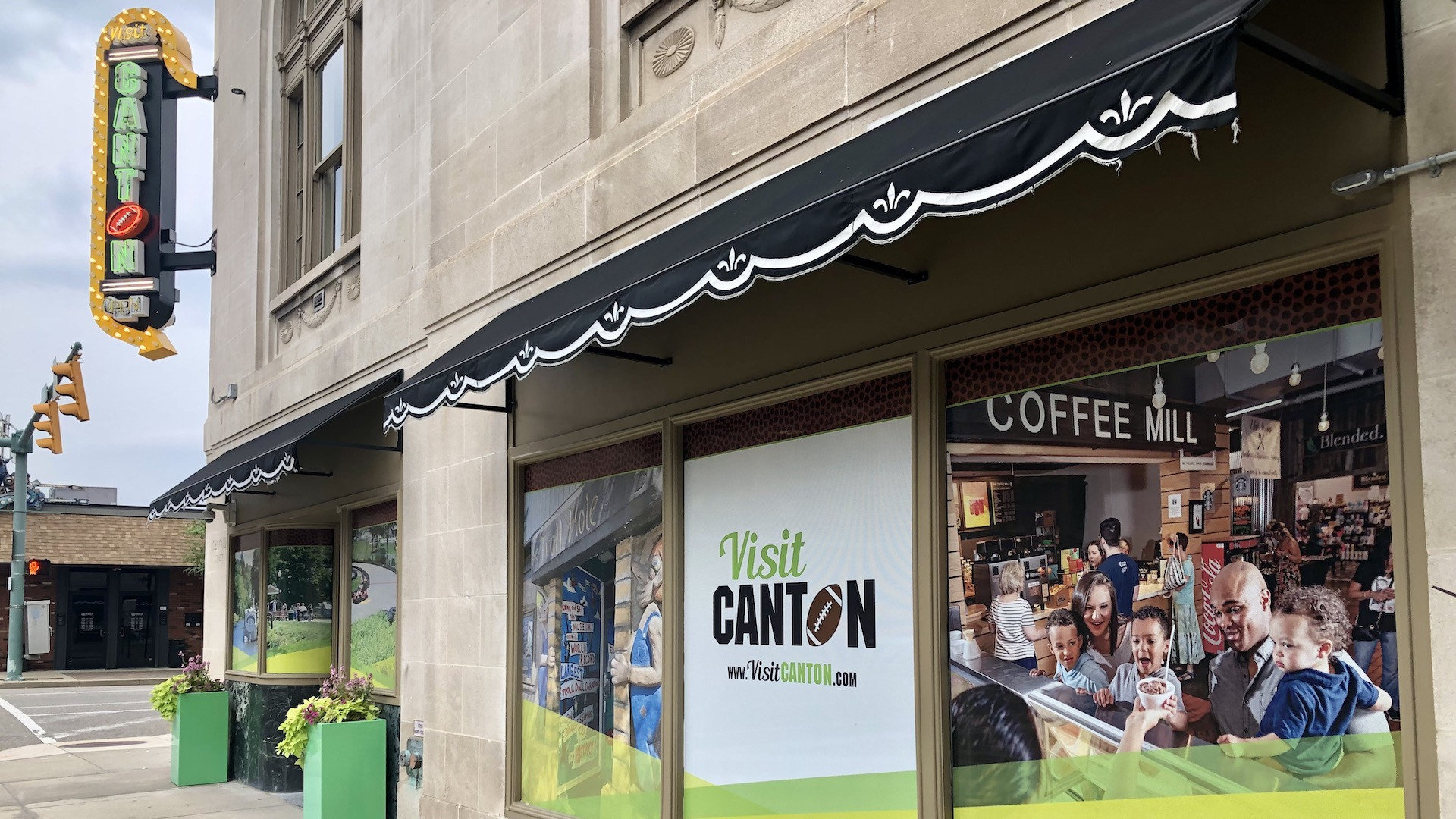 Thank you for your interest in working for Visit Canton.
Job Opportunities
Visit Canton offers an internship program for Fall Semester, Spring Semester, and Summer. Internship job descriptions will be posted when positions are available. If you are interested in our internship program but there are no current openings listed, please contact Rosie Kurtz at RosieK@VisitCanton.com with questions or to discuss future opportunities.

Stark County Travel Industry Job Listings:
OPEN INTERVIEWS | Experience Hartville Open Interviews
October 12, 2021 from 3:00 - 6:00 PM at Hartville Kitchen
Positions for Hartville Hardware, Hartville Kitchen, Hartville MarketPlace, and The Shops at Hartville Kitchen.
JOB FAIR | CAK Job Fair
October 21, 2021 at 1:00 - 5:00 PM at the Akron-Canton Airport
Positions for CAK Airport, and airport partners including United Concessions Group, Unifi, Castle Aviation, McKinley Air, Piedmont Airlines, the City of Canton and more.
DoubleTree by Hilton Canton Downtown | Multiple Positions Available
https://careers-crestline.icims.com/jobs/search
Embassy Suites Akron-Canton Airport | Multiple Positions Available
https://www.hospitalityonline.com/embassy-suites-akron-canton-airport/jobs
Fortress of Fear Scream Park | Fright Crew
http://www.fortressoffear.com/jobs.html
Gervasi Vineyard & The Twisted Olive | Multiple Positions Available
https://www.gervasivineyard.com/employment/
Holiday Inn Canton | Multiple Positions Available
https://www.indeed.com/cmp/Holiday-Inn
Muggswigz Coffee & Tea | Multiple Positions Available
https://www.muggswigz.com/about-us/join-our-team
Troll Hole Museum | Part-Time Tour Guide
Please Submit Resumes via Email