Best Places to See the Total Solar Eclipse
Oct 13, 2023
Viewing Locations & Special Events
On Monday, April 8, 2024, portions of Stark County fall within the path of totality for the solar eclipse, a rare astrological event that won't occur again in the U.S. until August 12, 2045.
Find the best viewing locations and special events to experience this marvel of nature. Parks and other outdoor attractions near Canton serve as theaters for skygazers across Ohio. Check out a list of places in the path of totality in Stark County and set your sights on the 2024 total solar eclipse.
Solar Eclipse Details
What is a total solar eclipse?
On April 8, 2024, the Moon will pass between the Earth and the Sun, completely blocking the sun and casting a shadow that turns our skies nearly as dark as night.
What time is the eclipse?
The eclipse's period of totality in Ohio occurs between 3:00 PM and 3:20 PM.
How long will the eclipse last?

The path of totality enters Ohio near the southwest border of the state and progresses northeast across Lake Erie. The duration of the eclipse ranges from 30 seconds to over 4 minutes, depending on your location and proximity to the center of the line of totality. The longest duration of total darkness along the April 2024 eclipse path will be 4 minutes and 28 seconds.
What do I need to know to be prepared?
You need the correct eye protection to view the eclipse safely. Purchase solar eclipse viewers in the Gift Shoppe at McKinley Presidential Library & Museum, and view a list of approved glasses on the American Astronomical Society's guide for approved eclipse glasses.
The 2024 event is anticipated to be the most-watched total solar eclipse in history! That means millions of people will be traveling to and from viewing locations for this breathtaking, natural spectacle! Plan to arrive early and stay late at your solar eclipse viewing destination.
Recommended Viewing Locations
Quail Hollow State Park, located in Hartville, Ohio, falls 100% within the path of totality for the April 8, 2024, total solar eclipse.
Full eclipse begins:
April 8, 2024 - 3:14:58 p.m.

Maximum:
April 8, 2024 - 3:15:50 p.m.
Full eclipse ends:
April 8, 2024 - 3:16:41 p.m.
Make reservations nearby at Comfort Suites Hartville-North Canton or get cozy at Quail's Covey Bed & Breakfast!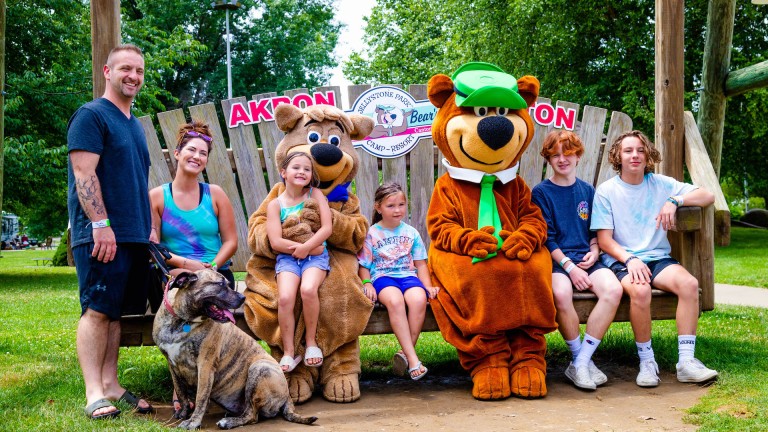 Reserve tent and RV campsites at the Akron-Canton Jellystone Park during the Great North American Solar Eclipse.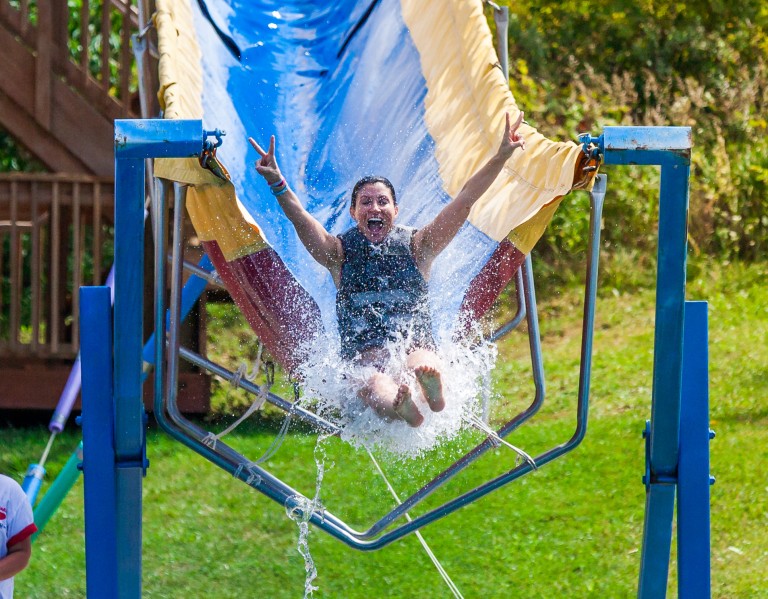 Another Jellystone Park located in North Lawrence near Canal Fulton also falls along the path of totality in the northwest portion of Stark County. Reserve a campsite to view the solar eclipse and enjoy the amenities at Clay's Resort Jellystone Park.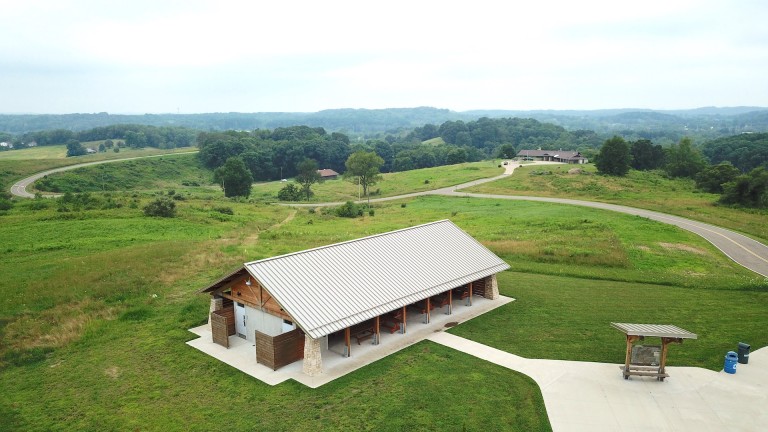 Although it falls outside the path of totality, Fry Family Park is still a good viewing location to consider as a designated DarkSky Place. The 348-acre property ranks 4.5 on the Bortle Scale with an average sky brightness of 20.49 to 20.91 mag/sq arcsec. While on-site, flashlights must operate in 'red-light' only mode, and flash photography, cell phones, and tablets on the astronomy field are prohibited.
Apr 08, 2024
Join us for an incredible celestial experience as we witness the solar eclipse at the MAPS Air Museum! On Monday, April 8, 2024 at 14:00 (EDT), we will gather to observe this rare natural phenomenon.
Located in the heart of Northeast Ohio, the MAPS Air Museum provides the perfect setting for this once-in-a-lifetime event. As the moon aligns perfectly with the sun, creating a breathtaking sight, we invite you to bring your friends and family to share in this awe-inspiring moment.
Admission Per Car is $40 (plus $2.63 Eventbrite Fee) and includes:
1. A guaranteed parking spot with an unobstructed view. With no parking lot lights that would come on during totality.
2. Two pair of the required viewing glasses per car. There may be extras to be sold on that day.
3. Access to parking and the museum for viewing/tours from 9:00 AM to 4:30 PM.
4. Lunch will be available for purchase from 10:00 AM to 2:00 PM Hot Dogs, coney and kraut dogs, chips, cookies, coffee, hot chocolate, packaged PB&J sandwiches, etc.
Get ready to witness the wonders of the universe at the Solar Eclipse at MAPS Air Museum. Mark your calendars and join us for this extraordinary event!
No refunds. Guests will still have museum access no matter the weather. No large trucks, RV's, trailers, or bus parking allowed. Only cars, pickups, and SUV's. No alcohol, open flame or cooking on the tarmac will be allowed. This is a special event so no coupons or other discounts are valid.

Solar Eclipse Trip Planning
Make reservations to stay overnight near the viewing location of your choice. Head to town early and stay an extra day to avoid traffic delays and travel headaches.
Special Events
Stay tuned for more details on special events, like the Solar Eclipse festival weekend at Arrowhead Orchard!